Date and Calendar
Provides a brief description of date shown and accessing the calendar.
Below the menu bar, the current date is displayed.

Using the Calendar
To view the client list current on another date, click Calendar beside the date. The Calendar dialog box opens: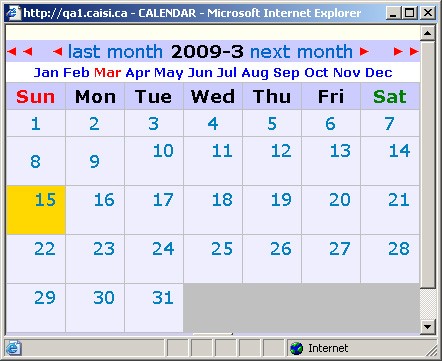 To see the list of clients current on a particular day, do one of the following:
Click any day on the calendar.
OR
To see a list of clients in another month, click the back < or forward > arrows at the top of the calendar, and select a day.
The list of clients current for that day is displayed.