Adding Issues to a Client's Case Management Encounter Profile
Before adding a note to a client's Case Management Encounter profile, you need to ensure that there is at least one issue to which you can associate the note.
When you create a case note for a client, you need to associate the case note with at least one issue heading.
Client case notes are then organized and sorted according to these issue headings (for example, Paranoid Schizophrenia or Alcohol Abuse).
1. From the OSCAR medical view, locate the client for whom you wish to add a new issue (for details, see Searching for Clients in OSCAR).
2. Click E beside the client name to open the Case Management Encounter view for that client: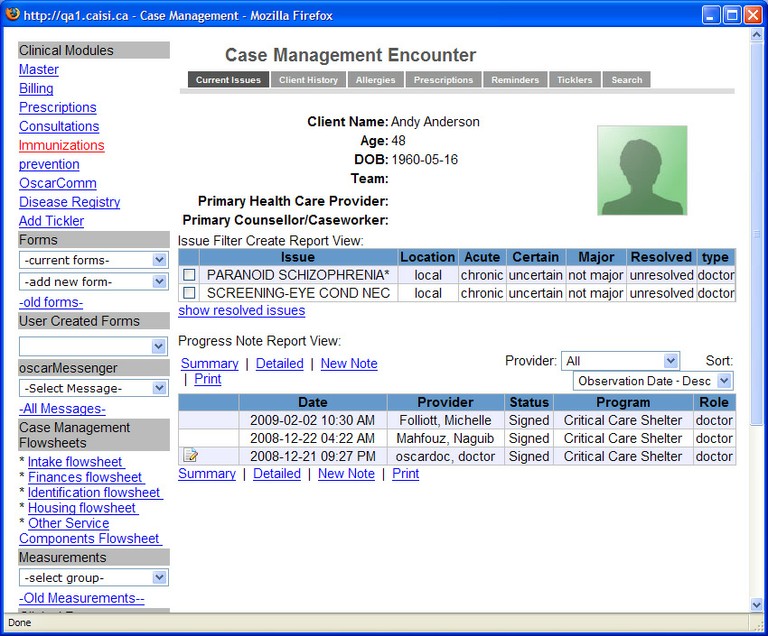 3.Below the Progress Note Report View area on the right panel of the screen, click New Note. The New Note window opens, similar to the graphic shown below: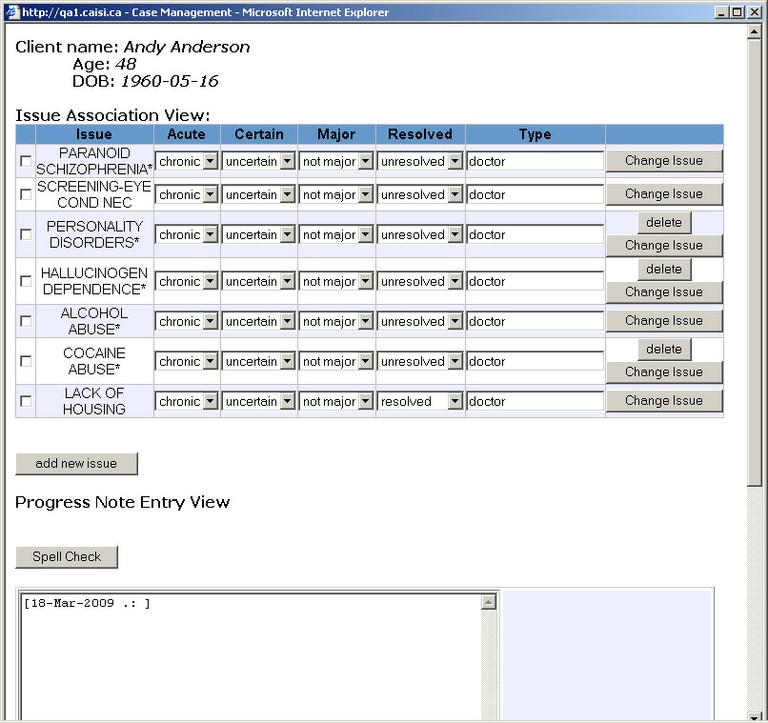 4. Click the add new issue button below the Issue Association View list to open the the Search the Issue window.
5. Do one of the following:
Type a keyword in the text box related to the issue you want to add and click Search. For example, if type Alcohol Abuse, all issues that include Alcohol Abuse in the heading are retrieved from the database.
Note: If you are looking for a counselor related issue, type CTCMM in the search engine. CTCMM stands for City of Toronto Case Management Module. All counselor related issues will appear.
OR
Leave the text box empty and click the Search button to retrieve all issues stored in the database.
The list of issues is displayed: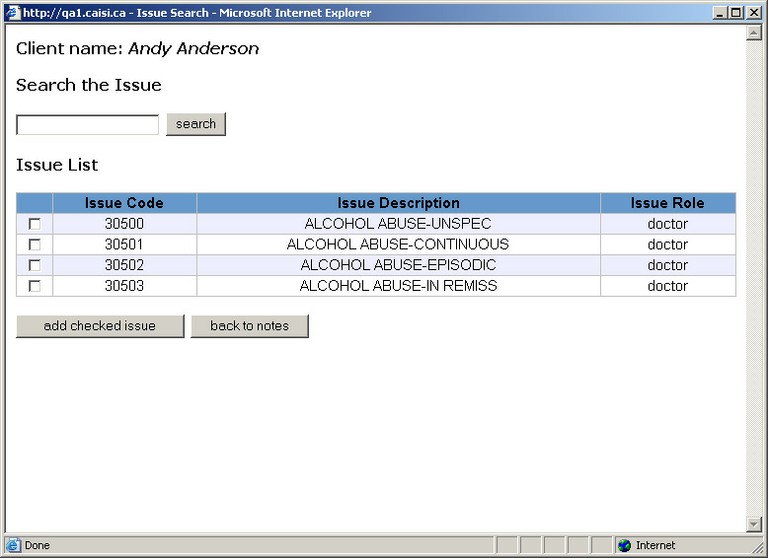 5. In the issue list, check the issue(s) that you want to add to the client's Issue Association View list, then click the add checked issue button. The screen closes, and you are returned to New Note window, showing the new issue(s) you added in the Issue Association View list.