Editing Ticklers
Describes how to edit a tickler.
1. Navigate to Filter Tickler List window for all clients, or for a specific client. For details, see Viewing Ticklers.
2. Click the magnifying lens icon to the left of the client name associated with the tickler message that you want to edit and/or complete. The Tickler detail dialog box opens: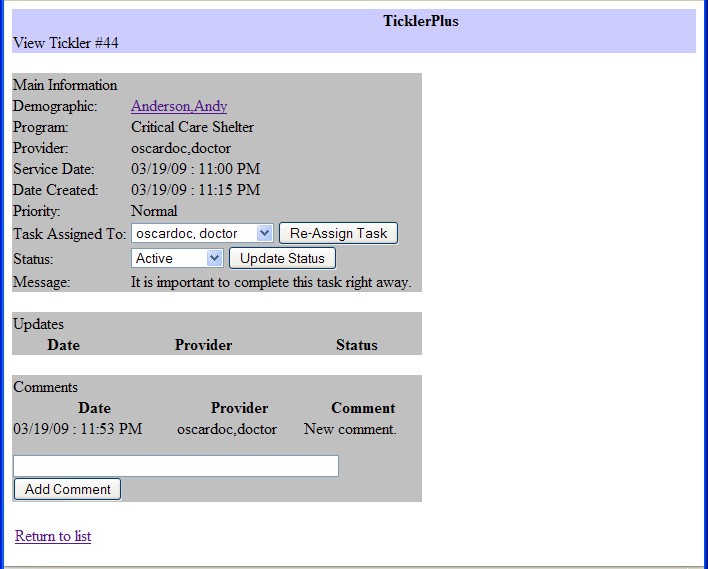 3. To change the status of the tickler from Active to Complete, click the arrow beside the Status box in the Main Information area, and select Complete. Then click the Update Status button.
Note: You can also delete the tickler altogether by selecting Delete from the Status box.
4. To add a comment to the tickler, type the comment in the text box in the Comments area, and click the Add Comment button. The comment appears in this area. Comments may indicate that the action has been completed/resolved, or cannot be resolved, etc.
5. When you are finished, click Return to list to return to the main tickler list.