5.1.3 Student Users Manual
This is a simplified users manual for the ADAPTS students.
Welcome to the ADAPTS Electronic Medical Record Training System (will be referred to as OSCAR)!
When you click the URL to OSCAR, you will be greeted with the warning: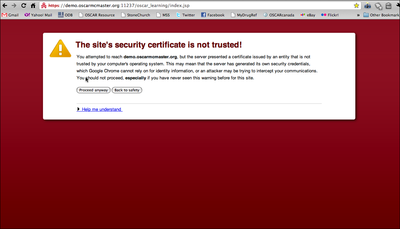 Click Proceed Anyway (if you use a different browser other than Chrome, you may have a slightly different message).
To Login, you will need your User Name, Password, and 2nd Level Passcode assigned to you: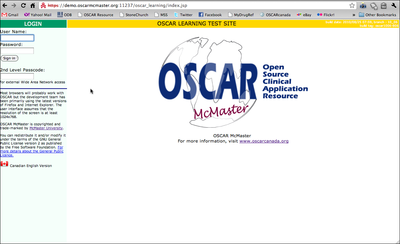 Once you logged yourself into OSCAR, you are greeted by the appointment screen. You can access the patient's chart in one of two ways: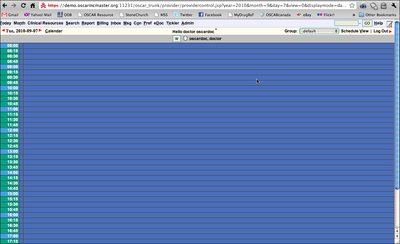 1. Using Search on the top manu bar or use the keyboard short cut (Alt-s):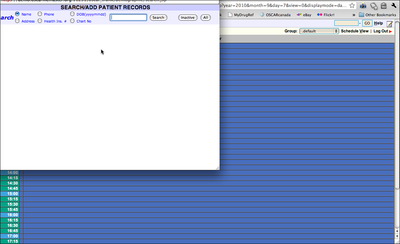 Type the last name and click enter. Then click the letter "E" to enter the patient's chart.
2. Click a time on the left margin and add a patient to the appointment book: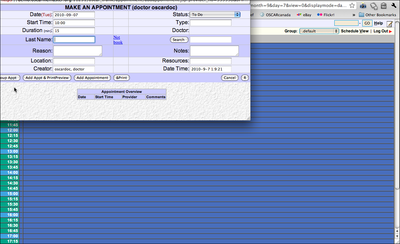 Type the last name and click enter. Click Add Appointment. Then access the patient's chart by clicking the letter "E" next to the patient's name: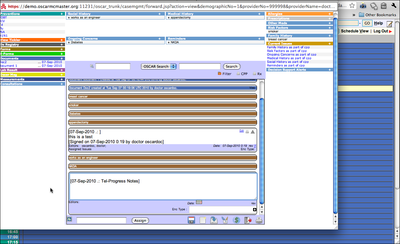 Please refer to the link below for a detailed description of the electronic chart:
http://new.oscarmanual.org/oscar-emr/clinical-functions/electronic-medical-charts/eChart
Your main concern is the patient's visit history, the lab and other diagnostic imaging reports (listed under "Documents" on the left hand navigation bar, and the Prescriptions module (the top of the right hand navigation bar).