4.8.2 Eyeform
The eyeform is a highly modified interface designed for Ophthalmology and Optometry
Eyeform Encounter screen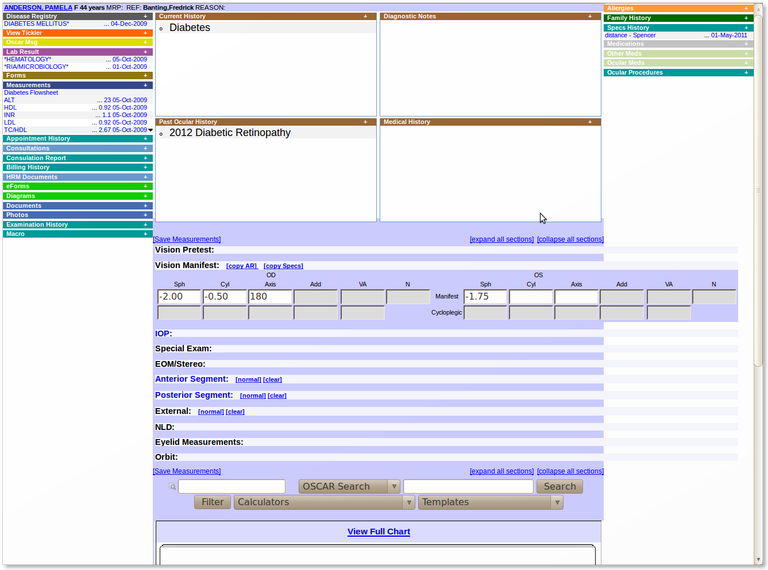 When Eyeform is installed, there are a few other screens that also get changed:
The main Appointment screen has an additional link: Lastname, Firstname | E | EF | B | M | Rx
The Search Demographic screen also has an addition in the Links column. It will show: E Rx EF instead of E Rx
The EF is a link to the Eyeform screen.
Eyeform Encounter notes:
When you enter and save measurements on the Encounter, they are written to the Eyeform screen and are NOT visible on the Encounter.